XLART IS HERE TO HELP YOU MAKE A BIG STATEMENT.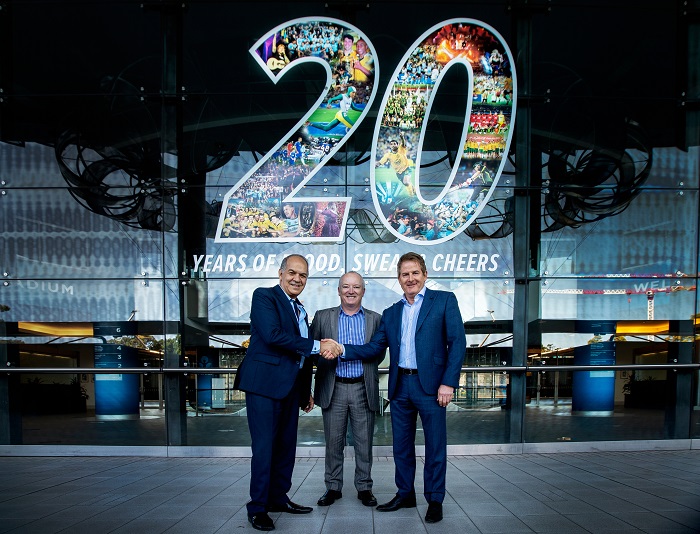 The spectacular mural at ANZ Stadium on its front windows showcasing the most memorable moments of the past two decades, produced by XLArt.
XLART's collection of interior design products have been specially chosen to encourage you to change, update, upscale and modify your interiors easily and cost-effectively.
With just three easy steps, you can transform your space into a work of art! All of our products are fully customisable – from the photo, size and shape – to give you the freedom to create art that inspires you and impresses your guests. Our commitment to your satisfaction is what drives us to work relentlessly until every detail is perfect. XLART products have been rigorously tested and are safe for both indoor and outdoor use. They've been designed to be installed, removed, reused and repositioned as many times as you'd like without damaging your wall, floor or the product itself!